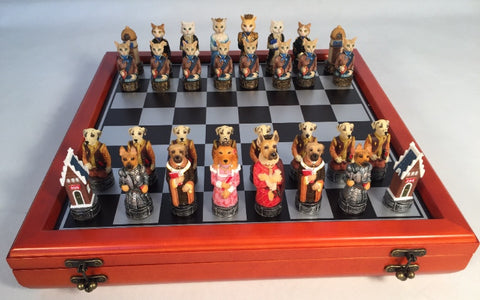 Cats Vs. Dogs Chess Set
The historical feud between cats and dogs takes a new meaning as it turns cerebral. 
Cats fight dogs for the domination of the chess board and only you can decide the outcome of the game and who wins that time-honored rivalry by being the better player. 
The pieces are hand painted and they come with a wood board which also servers as a storage cabinet for the pieces.