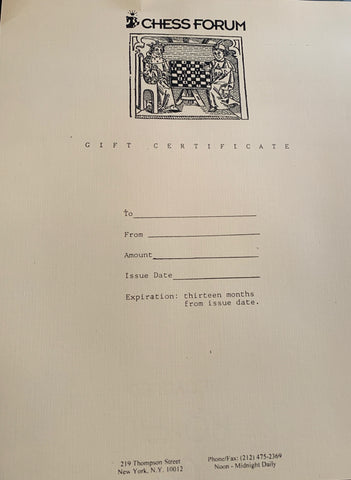 Chess Forum Gift Certificate
We are proud to offer our own Chess Forum Gift Certificate. They make great personal and professional gifts all year round. Our gift certificate is valid for 13 months and you can use it for a single or multiple purchases in person and from anywhere in the world. 
The gift certificate comes in a number of denominations, but if you like to custom make your gift certificate for a different amount please email or call us and we can custom make a gift certificate of your own choice amount. 
Our email address is: info@chessforum.com
The store phone number is 212-475-2369