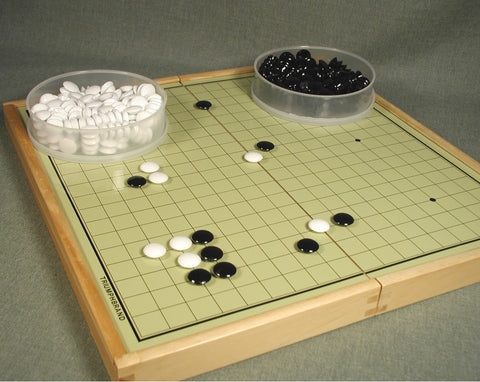 Travel Magnetic Go Set
This is a very unique Go set! The board and pieces are magnetic which will help keep your pieces from shifting because of an accidental bump on the table. This is one of our smaller boards at about 15 inches by 14.75 inches when unfolded and ready for play, but it has its own unique benefits that it brings to the table! The stones measure 16mm and includes a carrying tote.
This set comes with plastic containers to hold all your go pieces, and there is room in the board when it is folded up to store them!